Solliciteer Direct
Nordson is hiring HR Specialists!
---
Nordson is hiring HR Specialists!
As part of Nordson's Global Business Services (GBS) a HR Shared Service Center, for Europe, will be established in 2019 at Nordson, Maastricht location in the Netherlands. Due to the expansion of our European HR team, we are looking for multiple HR specialists:
Labor/Employee Relations:
The Labor/Employee Relations Specialist will serve as the initial point of contact for labor and employee relations issues and concerns raised by managers and employees within Europe supported by the GBS. This role will work with employees and managers, maintain a positive employee relations environment and provide coaching and advisory support to people managers on progressive discipline, performance management, conflict resolution, and employment risk matters ensuring a consistent and aligned approach when managing employee and labor relations across the businesses within European countries like Germany, UK and the Netherlands.
Learning & Development:
The Learning & Development Specialist is responsible for supporting the administration and coordination of the talent development programs to support the GBS employee base within Europe. This includes collaborating with the Global Specialist for Learning & Development to implement and administer training and development programs to support the needs on a geographic region level and perform trainings were needed.
Total Rewards - Compensation:
The Total Rewards - Compensation Specialist will apply knowledge and expertise to support Nordson's European global compensation activity including salary and variable pay administration, market analysis, and compensation program development, and is accountable for the integrity of related data maintained in the Human Resources Information System. This position will consult with management and HR staff at various global sites in Europe on compensation issues and initiatives, and will serve as the team's regional global lead on assigned projects and processes, including compliance initiatives as well as developing and delivering compensation training to various audiences.
Total Rewards - Benefits:
The Total Rewards - Benefits Specialist is responsible for the delivery of employee benefits services to customers, including employees, retirees, dependents, etc. supported by the GBS Center in Europe. Activities include driving the overall quality and service to customers, monitoring and improving KPIs and metrics, ensuring compliance and monitoring employee eligibility, coordinating with payroll, transaction processing and record keeping. Types of benefits could include medical, life insurance, pension etc. The Specialist will ensure that all benefits requests and issues are consistently and effectively tracked and managed in accordance with federal and state mandated regulations and company policy, and support relevant Communities of Expertise (CoE) in managing any issues, additional communications or training as needed.
HR Representative:
The HR Representative is part of the GBS HR Services team, providing first line support to employees, managers and other customers, answering/processing day to day HR and benefits related inquiries and transactions received through various channels (including telephone, email and webchat) with a strong focus on excellent customer service. The HR Representative will focus on supporting native languages in French, Italian and Spanish and may assist in additional activities translation support for policies and documentation.
Travel Required
Estimated: 10%
Education and Experience RequirementsLearning & Development:
Bachelor's degree is needed in Instructional Design, Business, Human Resources or related field;
Minimum 5 years' experience in Learning and Development required;

Total Rewards - Compensation:
Bachelor's degree is needed in Instructional Design, Business, Human Resources or related field;
5 years of demonstrated progressive Compensation experience to include assisting with program design, implementation, coordination and/or communication preferably in a large, complex organization and/or matrixed environment;
Total Rewards - Benefits:
Bachelor's degree is needed in Instructional Design, Business, Human Resources or related field;
3-5 years of benefits administration and case management experience, preferably in a shared service / customer service center.
Experience in various insurance claims processing and managing reports related to retiree, renewals, and other compliance notices;
Labor/Employee Relations:
Bachelor's degree is needed in Instructional Design, Business, Human Resources or related field;
3-5 years' experience managing Employee and Labor relations;
Experience and relevant knowledge in handling grievance investigations and resolutions.
HR Representative:
Vocational background in HRM (MBO-level);
3-5 years' related experience in a customer service environment. HR Shared Services or HR Operations experience preferred

About Nordson
Nordson Corporation delivers precision technology solutions to help customers succeed worldwide
We engineer, manufacture and market differentiated products used for dispensing adhesives, coatings, sealants, biomaterials and other materials; for fluid management; for test and inspection; and for UV curing and plasma surface treatment. We support our products with application expertise and direct global sales and service. The Nordson company serves numerous consumer non-durable, durable and technology end markets including packaging, nonwovens, electronics, medical, appliances, energy, transportation, construction, and general product assembly and finishing. Founded in 1954 and headquartered in Westlake, Ohio, USA, we have operations and support offices in more than 30 countries.
Are you interested?
If you are interested in this position, please submit your application by using our
Online Application Form
. For questions and more information about these vacancie, please contact Richard Paulissen (Talent Acquisition Specialist) on phone number 043-3526061. Website:
Go to website
Solliciteer Direct
Acquisitie n.a.v. deze advertentie wordt niet op prijs gesteld.
Trefwoorden: Nordson is hiring HR Specialists!, Vacature, HBO, P&O / HRM, Industrie Overig, Limburg, Maastricht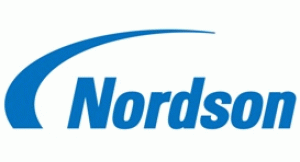 Contact informatie
Nordson Benelux B.V.
t.a.v. Richard Paulissen
Bergerstraat 10
6226 BD Maastricht
Tel: 043-3526061
Website:
Ga naar website